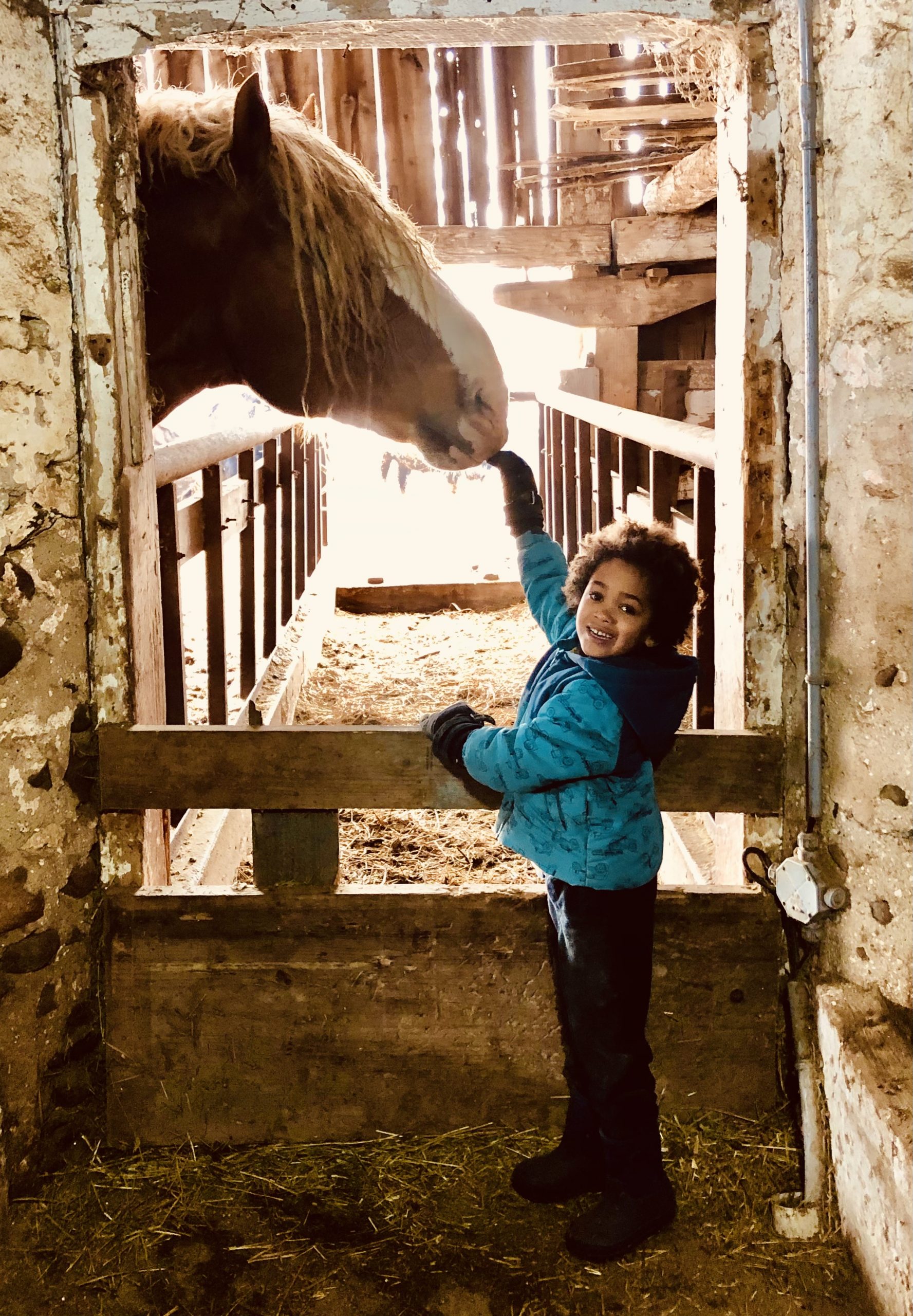 Did you know that 80% of the Canadian population no longer has a connection to agriculture? What was once a proud part of daily life is now difficult to experience for the vast majority.  Children may see sheep and goats in a book, but never get the experience to feel the difference between sheep wool and goat hair.
An hour barn visit to Riverbend Acres connects today's children to the land and animals in a new way. Children will experience animals with all their senses; feeling the softness of a horse's nose, hearing the sound of a cow moo, seeing a duck waddle, and smelling the aroma of hay stored in a 100-year old barn.
Barn visit cost is $50 for your family to enjoy an hour visit. Please contact Libby for availability.